News & Media
Updates from Montana
November 8, 2016
Data collected by State Farm indicates that Montana ranks second in the country for risk of wildlife-vehicle collisions with large ungulates (deer, moose or elk) occurring on the State's roads. An increase in the observed risk indicates that taking action to reduce the frequency of wildlife-vehicle collisions could help ensure the safety of both Montana's drivers and its wildlife.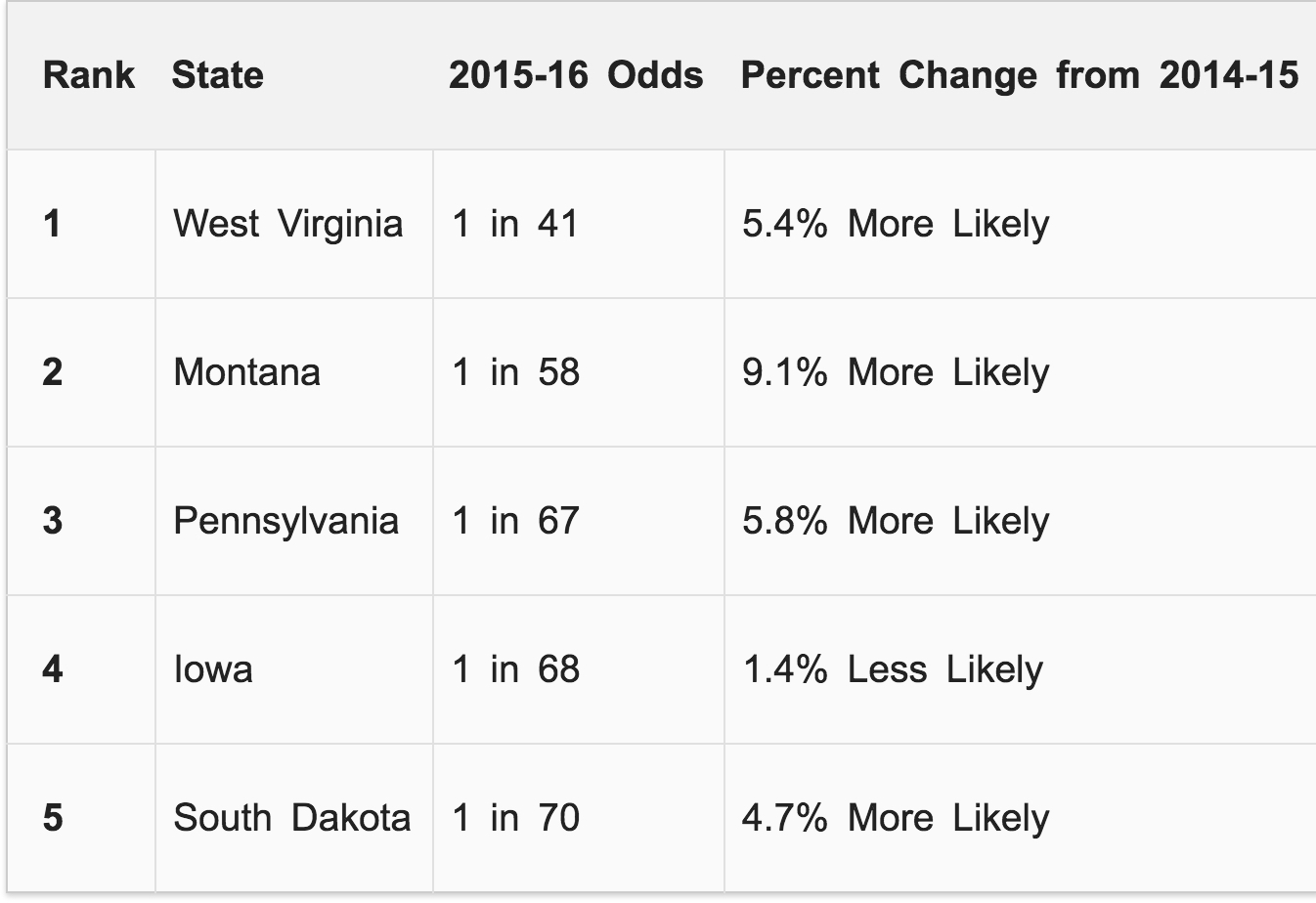 (Image: State Farm 2016 Deer Collision Data)
Related Press
Sept 20. Missoulian // Montana No. 2 in nation for wildlife vs. car collisions
Oct 2. Missoulian // Reducing wildlife-vehicle accidents needs to become a priority in Montana
---
Montanans for Safe Wildlife Passage has advocated for the analysis of collision data to identify the highest risk locations as a starting point for determining mitigation priorities. Along stretches of highway where collisions are especially frequent, the monetary cost associated with ongoing collisions can exceed the cost to implement mitigation in the form of over- and underpasses or wildlife detection systems.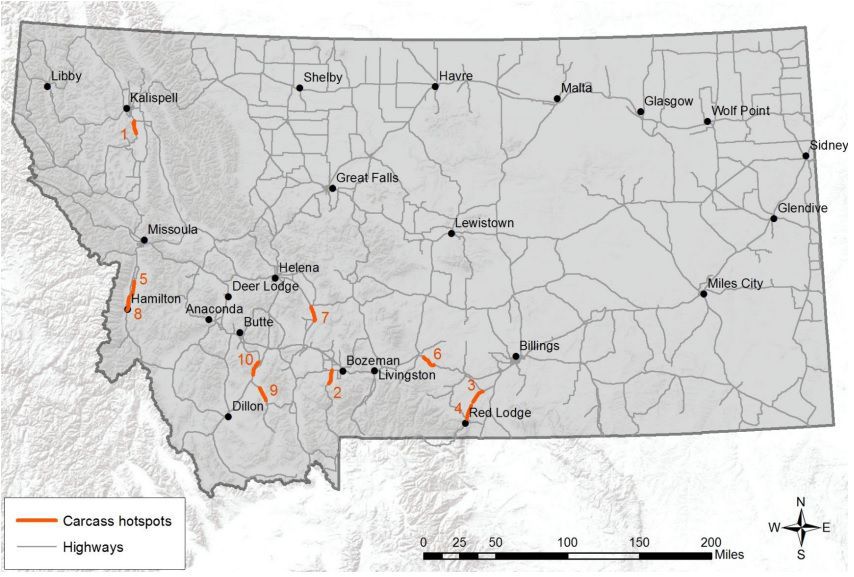 (Image: Center for Large Landscape Conservation)
The Center for Large Landscape Conservation in Bozeman, Montana has released a report entitled High-Risk Zones for Ungulate-Vehicle Collisions during Montana's Fall Migration Season, which analyzes stretches of Montana's highways and identifies segments that experience the highest volume of wildlife-vehicle collisions. The report has been profiled in a series of articles and interviews and successfully raised the profile of wildlife-vehicle collisions as a priority for urgent action.
Related Publications
Center for Large Landscape Conservation. (2016). High-Risk Zones for Ungulate-Vehicle Collisions during Montana's Fall Migration Season
Related Press
Sept 28. Independent Record // Support Montanans for Safe Wildlife Passage
Oct 31. Flathead Beacon // Northwest Montana has most dangerous stretch of highway for wildlife collisions
Nov 1 Bozeman Daily Chronicle // Highway South of Four Corners Listed as 2nd Riskiest for Wildlife Crashes
Nov 2. NBC Montana //  Study Shows High Risk Highways for Wildlife Collisions
Nov 2. KURL Channel 8 // High Risk Zones for Wildlife Collisions
Nov 3. Daily Inter Lake // Somers-Lakeside corridor tops list for wildlife crashes
Nov 3. Helena Independent Record // Report Shows Risky Areas for Wildlife Crashes in Montana
Nov 3. NewsTalk KGVO // Study Lists Top 10 Montana Roadways for Animal Collisions
Nov 3. Washington Times // Report Lists Risky Areas for Wildlife Crashes in Montana
Nov 12. Missoulian // Montana teaches the world how to get critters across the road